---
2021 FESTIVAL
The Twilight of Classical Guitar
---
A TWILIGHT OF CLASSICAL GUITAR
Festival Opening Concert with Support from Fund for Classical Music Promotion Under the Royal Patronage of H.R.H Princess Galyani Vadhana
Monday 5 July 2021, 19:00 hr
The opening concert of this year's festival presents, arguably, one of the most well-known musical instruments, a guitar, thanks to its accessibility and popularity within the current music world. However, the instrument has long been part of classical music development. Today's program will explore its colorful character from the repertoire for one to four guitars which will be presented by renowned Thai classical guitarists and recipients of the Fund for Classical Music Promotion Under the Royal Patronage of Her Royal Highness Princess Galyani Vadhana.
ARTISTS
Apichai Chantanakajornfung
Padet Netpakdee
Peerawit Aunruan
Kittaporn Wongpayak
Siam Guitar Quartet
PROGRAMME
Antonio JOSE: Sonata – I. Allegro moderato (Canceled)
Marguerite MONNOT:  L'hymne a'lamour (Canceled)
Johann Kaspar MERTZ:  Elegie
Carlo DOMENICONI: Sonata in Tre Movimenti
George BIZET / William KANEGISER:  Carmen Suite
Jiradej SETABANDHU: Taprobane
Roland DYENS:  Tunis from Hamsa

ABOUT ARTISTS
Dr. Apichai Chantanakojornfung
Apichai Chantanakajornfung sees music as a lifelong journey that takes a person to enjoy its beauty and to discover his/her own self. Invited to perform in several notable guitar festivals, he enjoys playing as soloist, in duo and especially in ensemble. In 2017, he was selected to share the concert at Elisabeth University in Hiroshima, Japan. Apart from the concert activities, he has regularly served as a jury in various guitar competitions. Apichai began his first music lessons on piano, then continued on classical guitar and studied seriously with Mr. Woratep Rattana-umpawan. In 2008, he received a Bachelor of Fine Arts with first class honours from Chulalongkorn University under the guidance of Ms. Buppavan Theeravanvilai. Consequently, he earned a Master of Arts degree at the Music and Arts University of the City of Vienna where he studied guitar with Mr. Heinz Wallisch and Mr. Jorgos Panetsos. Presently, he acquired a Doctor of Fine Arts degree from Chulalongkorn University, Thailand and is currently teaching at Princess Galyani Vadhana Institute of Music.
Padet Netpakdee
An active classical guitarist, arranger, and music educator. Padet's musical style is not only limited to classical practice but also represents some jazz elements that can be found in his arrangements.
After receiving a Bachelor of Music from the College of Music, Mahidol University, where he studied classical performance with Ajarn Suvit Klinsmith and Dr. Paul Cesarczyk. Padet continued his Master of the Music program at Conservatorium Maastricht, Netherlands where he studied with maestro Carlo Marchione, one of the most prominent classical guitarist-pedagogues in Europe. Then, he was granted a scholarship to study with the great contemporary guitarist-composer, Sergio Assad in the Professional Studies Diploma at San Francisco Conservatory of Music.
Currently, Padet is a visiting classical guitar instructor at the Princess Galyani Vadhana Institute of Music and at the College of Music, Mahidol University. His classes range from solo performance to ensemble music and fretboard harmony.
Peerawit Aunruan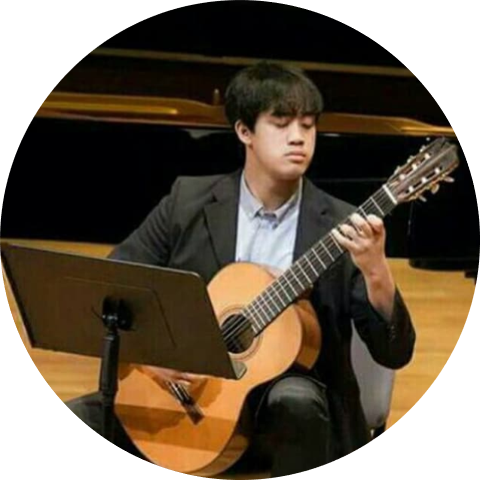 Peerawit is a graduate of Princess Galyani Vadhana Institute of Music and a recipient of Fund for Classical Music Promotion Under the Patronage of Her Royal Highness Princess Galyani Vadhana. While at PGVIM, he was selected to participate in a music exchange program at the Brandenburg University of Technology in Cottbus, Germany, as well as performing various activities. Currently, Peerawit is an avid badminton teacher as well as teaching guitar for younger students.

**Please note that Peerawit was unable to present during the festival due to the COVID-19 quarantine restriction.**
Kittaporn Wongpayak
Kittaporn Wongpayak was born 27 April 1998 from Rayong. She began to play Classical Guitar when she was 18 years old with Professor Anucha Patanaratanamole, Head of M&E Music School Rayong. After she finished her high school she continued to study for a bachelor degree in classical music department major instrument : Classical Guitar with Professor Padet Netpakdee. During her musical experience, she got an opportunity to be an exchange student for 4 months at Brandenburg University of Technology Germany where she was supported by the Fund for Classical Music Promotion Under the Patronage of Her Royal Highness Princess Galyani Vadhana. She has participated in many competitions and Masterclass with many guitarists such as Ekachai Jearakul, Thomas Chabas.
Siam Guitar Quartet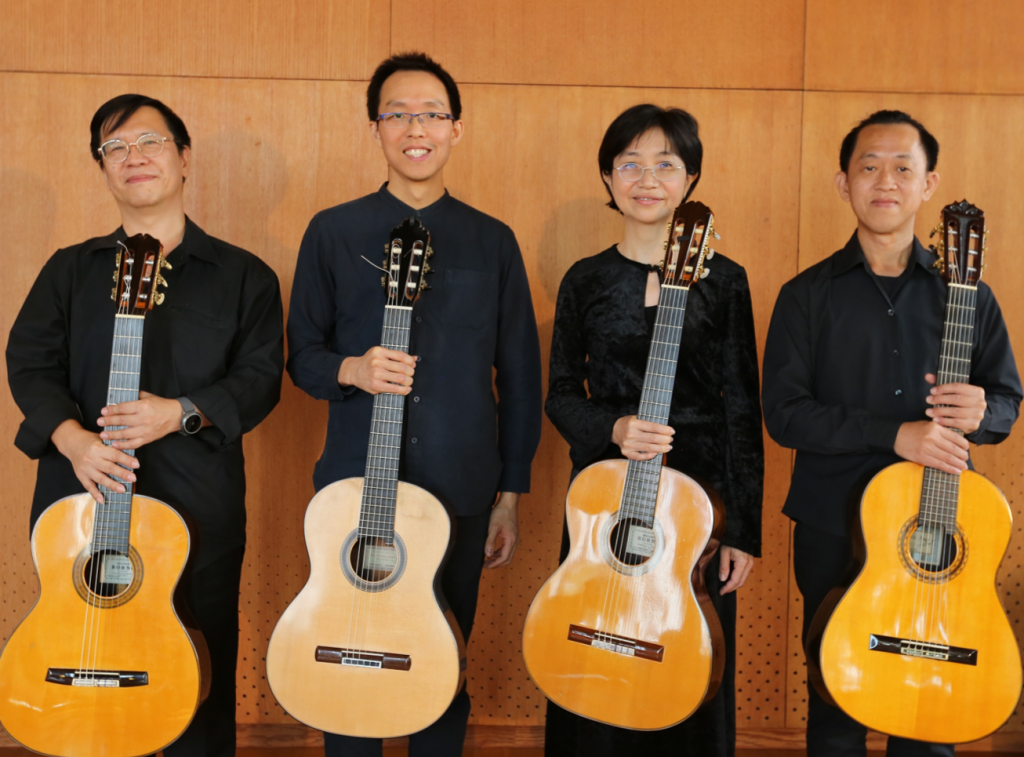 Founded in 2018, Siam Guitar Quartet was formed by staff of Thailand Guitar Society (TGS). TGS organizes annually many guitar competitions including Pattaya Guitar Festival, TGS Guitar Award and the most renowned Asia International Guitar Festival. To be part of the performance in these festivals and the enjoyment among us, the quartet was then initiated. Furthermore we have been invited to other venues across the country. Siam Guitar Quartet has performed various kinds of repertoire ranging from transcription to original, classical to new age and concerto to contemporary music. We aim to contribute and foster this beautiful music to continue and prosper. Members of Siam Guitar Quartet are Woratep Rattana-umpawan, Nalin Komentrakarn, Sakol Siripipattanakul, and Dr. Apichai Chantanakajornfung.