Sittichai Pengcharoen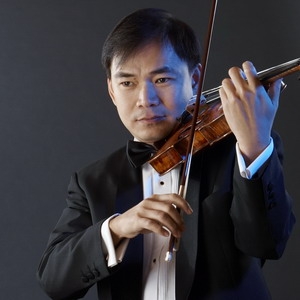 Sittichai Pengcharoen
Sittichai Pengcharoen, born in 1966 in Thailand, began studying the violin with Dr. Paradee Traiwittayakul and Dr. Pratak Prateeprasen at the Dramatic Art College of Bangkok, later on continuing his studies with Col. Prof. Choochart Pitaksakorn at Chulalongkorn University.
His early success as soloist with the most notable Symphony Orchestras in Thailand. He was granted a scholarship to study with Rudolf Werthen and Henri Raudales at the Conservatory of Ghent, Belgium. He then went on to the Detmold Music Academy in Germany to study with Christopher Poppen and Ulf Wallin. He was only special fund students of Erick Friedman at Yale University. He also attended master class with many renowned violinists such as Alexander Schneider, Yuri Mazurkevid, Cyrus Forough, Tekeshi Kubayashi, Clarence Materschough, Lucas David, Shoko Aki, Alberto Lysy, Moche Mervich and Linda Rosenthal.
Sittichai Pengcharoen's performances include series of virtuoso recitals of Bach, Paganini's 24 caprices ,Ysaye ,Ernst and as soloist with orchestras.He has appeared as concertmaster Ibycus Chamber Orchestra, Bangkok Symphony Orchestra, National Symphony Orchestra of Thailand,Thailand Philharmonic Orchestra as well as the World Symphony Orchestra in the Republic of Korea. For many years he was a violin instructor at Chulalongkorn University, Kasetsart University and Mahidol University. He currently holds the position vice president and artist in residence at the School of Music, Princess Galyani Vadhana Institute of Music.